It's Animal Crossing Day!
Animal Crossing New Horizons is out today, and I have to admit, I've been looking forward to this day for ages. Thank goodness Kristina @ Books & Dachshunds made the perfect tag game for it! Today, Animal Crossing meets the bookish, and it's the perfect blend of my interests. You know, as things should be! 😊🌴🌊
Before we get started, just know that if we're mutuals, you're welcome to add me as a friend on the Switch!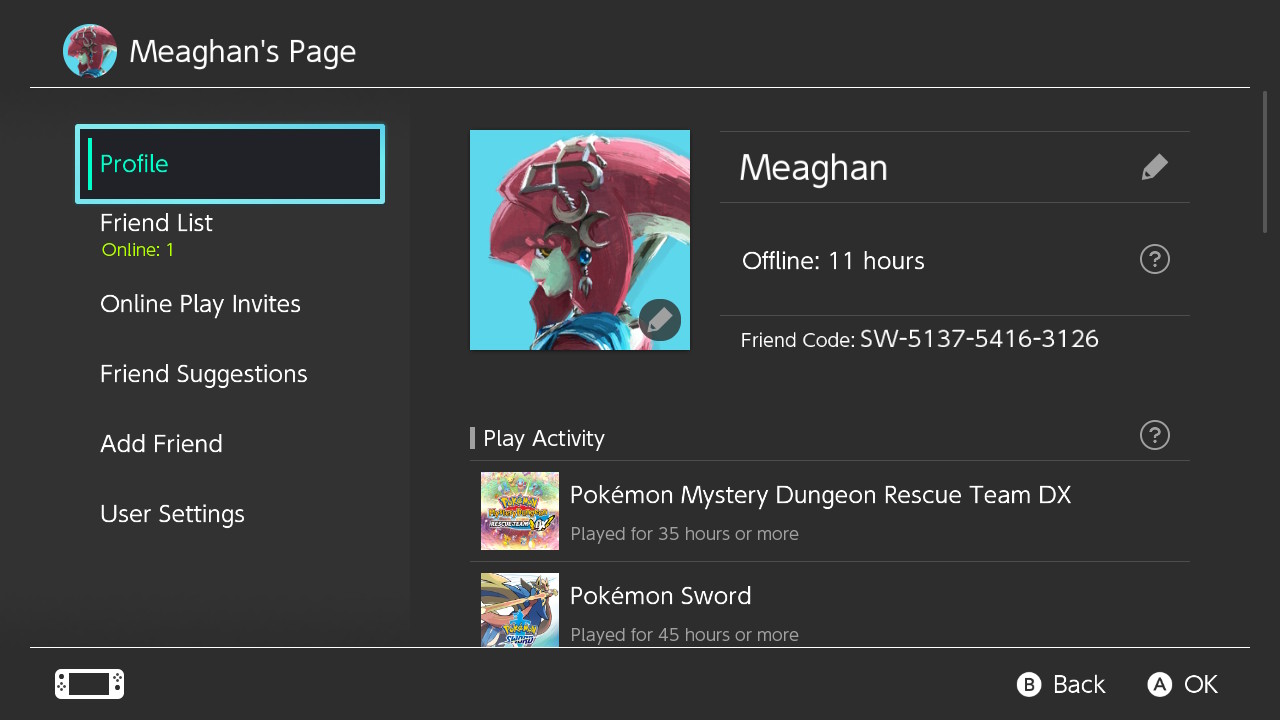 And, for a very short time before I commit to an island name this afternoon, you can vote on my island name here!
Rules
1. Credit & tag Kristina @ Books and Dachshunds if you choose do it!
2. Tag other Animal Crossing fans!
3. Have fun!
New Villagers: New-to-You Author You Want to Read Soon
This one is easy! I've been eyeing Anna-Marie McLemore's work for a while now, and have a couple of their books just waiting for me to dive in. They seem really wonderful based on their Twitter, and a lot of my friends rave about their books. I should adjust my TBR and move them up!
Dodo Airlines: Book that Made You Travel to Other Parts of the World
I haven't done any actual traveling, of course (I'm such a homebody and also don't have money), but Loveboat, Taipei was wonderfully vivid! It was so easy to imagine Taipei through Ever's eyes, and it lent the story a ton of character and life. I really had a lot of fun with this book!
Deserted Island: Pick Three Books You'd Go to a Deserted Island With!
Oh no, you can't do this to me. Only three? This is the hardest kind of question! 😩
But I think I'd end up bringing the Shades of Magic trilogy. It's really special to me for a lot of reasons, and I could get lost in it over and over and over again.
It's a shame that doesn't leave room for any other books, or the classic How to Build a Boat for Dummies answer, but I've made my choice. If I second guess it now, we're all in trouble! 😂
Nook Phone: Favorite Book You've Read as an eBook or Audiobook
This is tough, since I am such a huge fan of having a physical copy in my hand. It keeps my attention from wandering, which is a huge relief. Still, I read a fair few ebooks, especially what with reviewing ARCS for the blog. It's not like I don't have choices. And knowing that…
Shadow of the Fox was the first ARC I ever received, and I have had so much fun with this series! It's sad to know it'll be over soon, and I keep putting off my Night of the Dragon ARC because I don't want to let go. 😅
Toe Beans: Your Favorite Pet/Creature From a Book
Nayimathun from The Priory of the Orange Tree remains one of the absolute best book creatures. Her relationship with Tané actually brought me to tears when I read the book, and I'm also a huge fan of dragons. Honestly, kudos to Samantha Shannon for giving me this wise, loving, dedicated dragon. She's perfect and I just want her to be happy now and forever.
Evolution: The Most Memorable Character Growth
I'm going to have to give this one to Nico from the Eli Monpress series! She begins the series as an almost minor figure, not particularly in the spotlight, and by the series' end, she's a different person entirely. I'm so stinking proud of her and how far she's come, and her journey was just so well-written.
Plus, she goes from living in fear to living in power, and that's a narrative I can get behind.
Tags
Literally anyone who wants to do it! I'm actually not sure who is and isn't an Animal Crossing New Horizons fan, so go ham! Tag me if you like because I want to see what other people answer! And have fun on your island getaway! 💛