October 10th, 2020
It's my Weekly Wrap, and I'll use it to celebrate the defeat of a nest of yellow jackets in my ceiling if I want to!
Life Beyond the Blog
Okay, but for real. This week, I found out not only did a giant nest of yellow jackets (very, very aggressive wasps, if you weren't aware) made a nest in my bedroom ceiling, but they also ate through the drywall so the only thing separating us was a layer of paint.
If you've ever heard a hive of yellow jackets buzzing, you know how freaky that is. It sounded like a very large cat was purring in my attic, except it was terrifying, and I didn't sleep in my room for three days after learning how thin the barrier between us was. Not really keen on being in my room if they broke through, see.
BUT we were able to contact pest control for an emergency extermination, and now the mean bees are DEFEATED. Honestly, between the phone calls I had to make just to find a pest control place doing emergency visits, and the stress of not being able to hole up in my room out of fear, I've definitely done some emotional leveling up. Yellow jackets apparently have a loot drop of emotional experience. And their twitchy little bodies as their dying. A couple managed to escape when the pest control guy poked a hole in the ceiling to end them, only to end up wiggling on my floor for a little while. Goodbye, yellow jackets. Please stay far away.
Murder bees aside, I also found out this week that one of my older bunnies needs surgery. It's a little scary, since his age is a risk factor in putting him under anesthetic, but the lump that has to be removed is equally scary, if not more so. Thankfully, the vet opened up a surgery slot just for us, so he'll be headed in on the morning of the 19th. Send my lovely boy some good vibes if you have them! We just want him to come home healthy.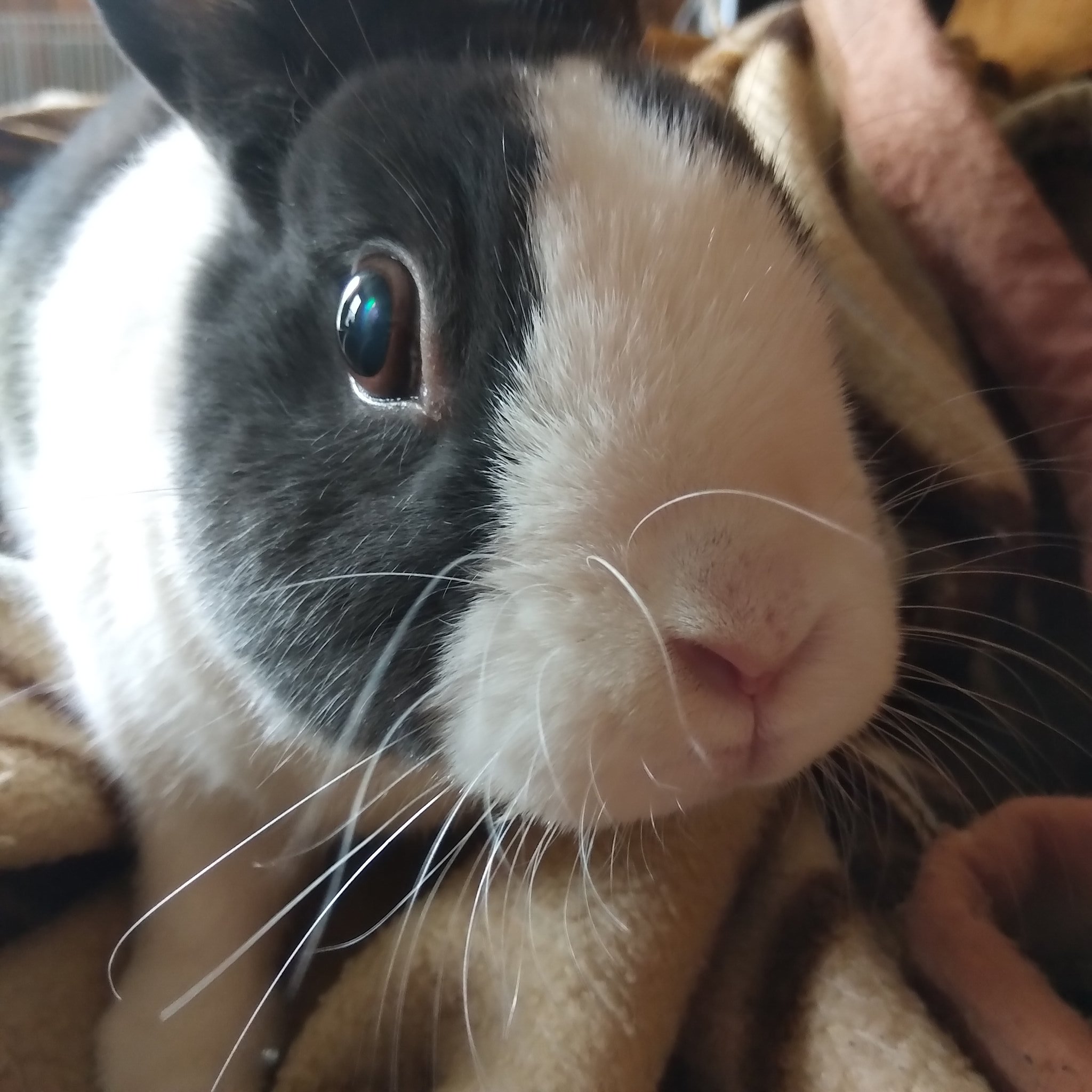 Other than that, very little has happened this week. But can you blame me? 😵
Posts This Week
September Writing Recap — The Poppy and the Rose Review
The Week Ahead
Oh my GOD, do I really have to think ahead right now? I mean, I suppose I do. Things never do let up, do they? 😩
Tentatively, let's say that I'm going to finally (finally) finish watching The Good Place this week, since I've put off the final episodes out of fear of emotional damage, and I'm going to try and tackle reading at least two more books! I did get to the three I aimed for this week, and that felt pretty good, especially around all the yellow jacket chaos and vet worries.
Other than that, though? Not a clue. I should put my head down and work on NaNo prep, and I've got some stitching waiting for me to come back to it. But after this week, I can barely think straight, and I'd really love a break from expectation and responsibility.
It's nice to want things, I suppose.
But maybe I'll find some energy later this week! It's another few days of playing it by ear, and for once, I need to just trust that some loose structure will work in my favor. I can't control everything, after all. (Do I need to show this to my therapist to prove I'm learning? Please no one show my therapist I'm this desperate for validation and a gold star. We'll work through that one later.)
Anyway, I hope this week finds you well and with good news ahead. See you during the next Weekly Wrap!